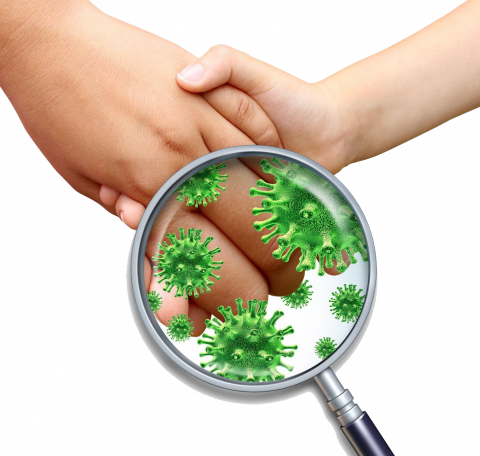 To reduce the likelihood of coming to a school or school district site when ill, students, staff and other adults (e.g. visitors) are required to complete a daily health check prior to entering the building. It is the responsibility of Parents/Guardians to assess their child for symptoms of COVID-19. LINK
Families and students can use the  K-12 Health Check app.

staff, students and families can also use the BCCDC online Self-Assessment Tool, call 8-1-1 or their health care provider.

As a reminder, students, staff or other adults must stay home when ill or when required by public health to self-isolate.
Students, staff and other adults who are not fully vaccinated and have travelled outside of Canada CANNOT attend school for 14 days after arrival, as part of federal requirements. This includes children under 12 who are travelling with their fully vaccinated parents [source]
How to Properly wear your mask video
Please see January 8, 2022  letter from our superintendent.  Mr. Arul-pragasam